Central India Tiger Safari
Highlights: Tiger tracking in India's finest reserves in Central India, the historic Bandhavgarh, the rich meadows of Kanha and Tadoba. Excellent opportunity to see and photograph other Indian mega mammals like Leopard, Sloth Bear, Indian Wild Dog, Gaur and Hard-ground Barasingha.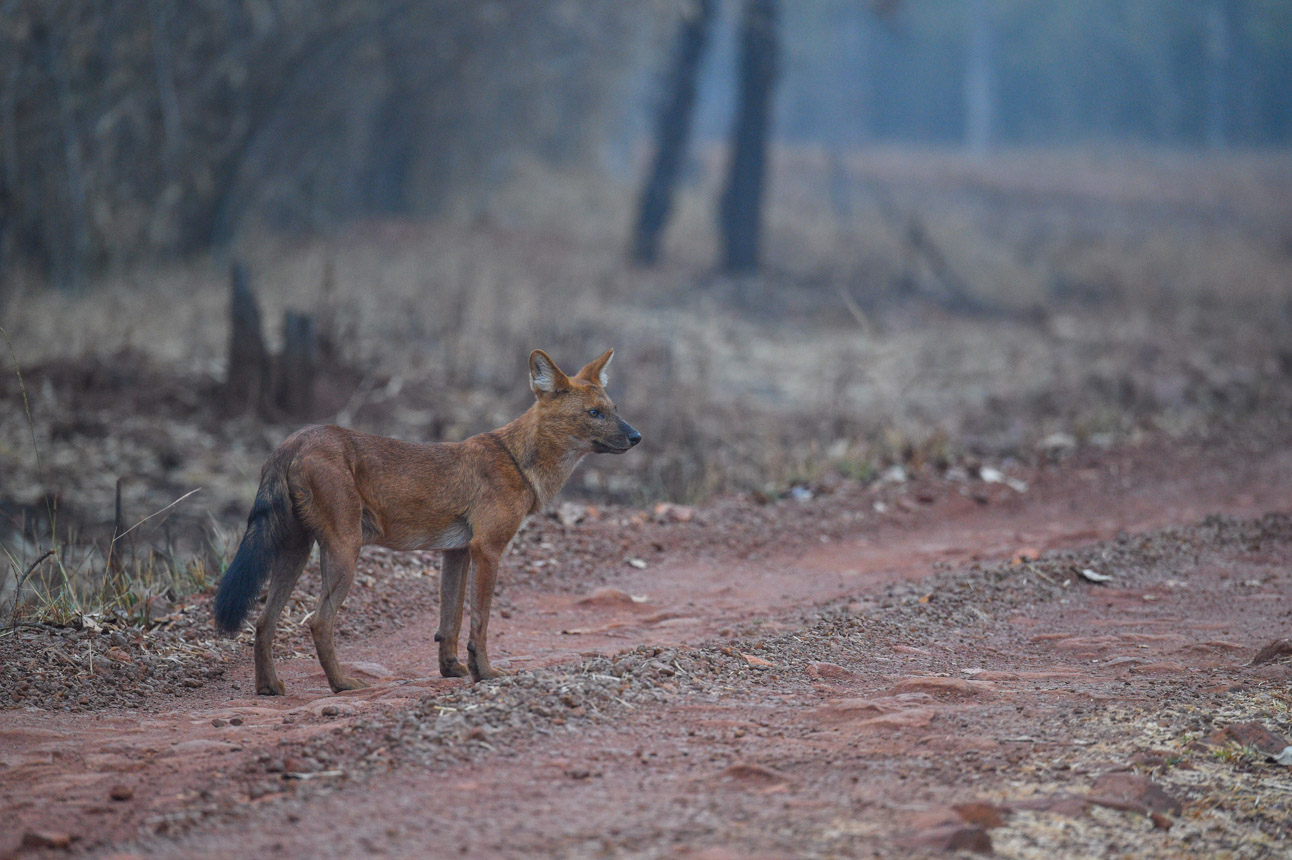 The central Indian reserves of Bandhavgarh, Kanha and Tadoba offer you the best opportunity to view and photograph tigers in their natural habitat. The duration of time spent in each park has been planned so as to maximize your chances of wildlife viewing. Game drives in open jeeps help track tigers and other wildlife accompanied by some of the finest local guides who share their in-depth knowledge about the park to enrich your experience.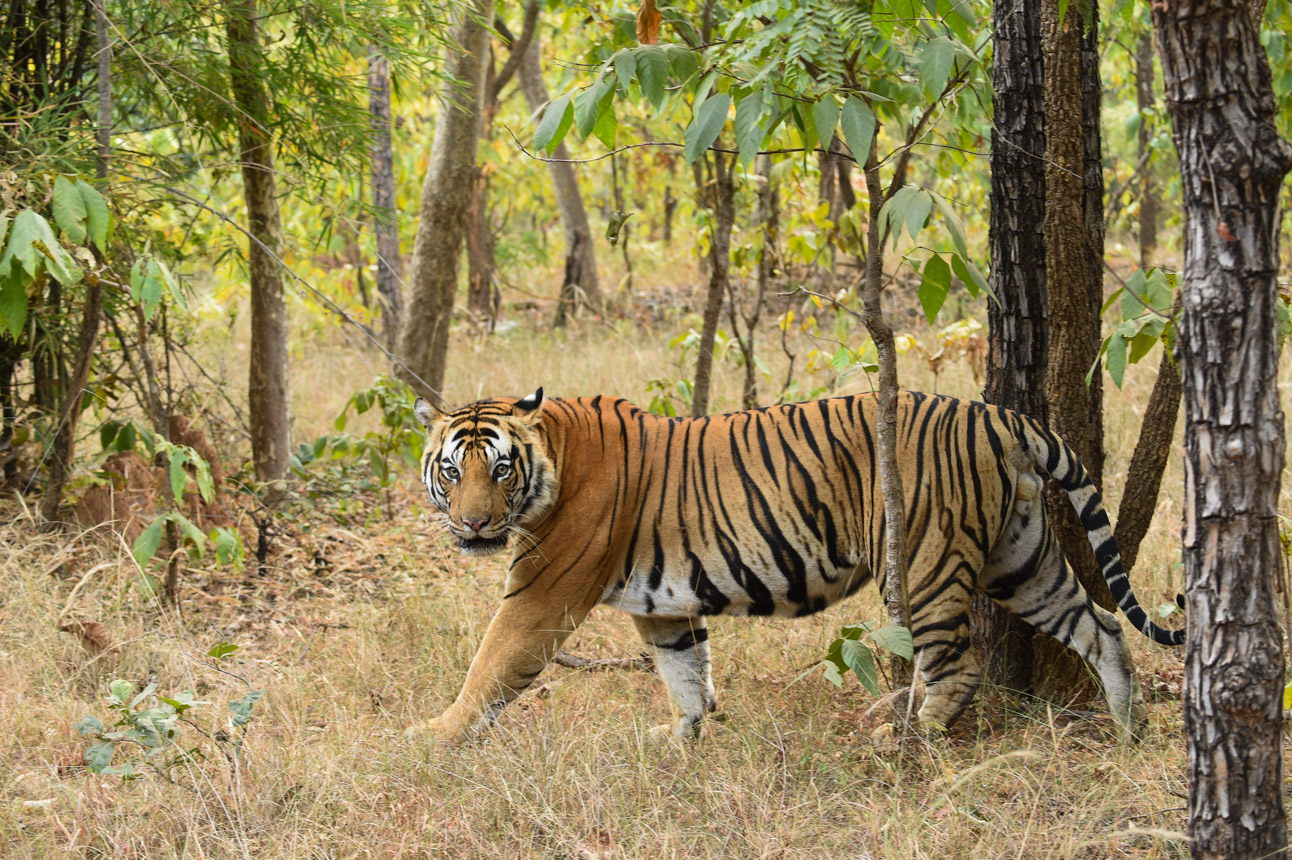 Bandhavgarh, famous the world over for its high Tiger density, also offers other species like Leopard, Sloth Bear, Jungle Cat, Muntjac and the only four-horned antelope in the world, the Chausingha. The rocky crags below Bandhavgarh fort may reveal Leopard and birds like Malabar Pied Hornbill, Painted Spurfowl and Shaheen Falcon. In the rich meadows of Kanha, you can see the last remaining population of the Hard-ground Barasinga, Dhole (Indian wild dog), Sloth Bear and Gaur (Indian Bison), which prefer the dense Sal forest.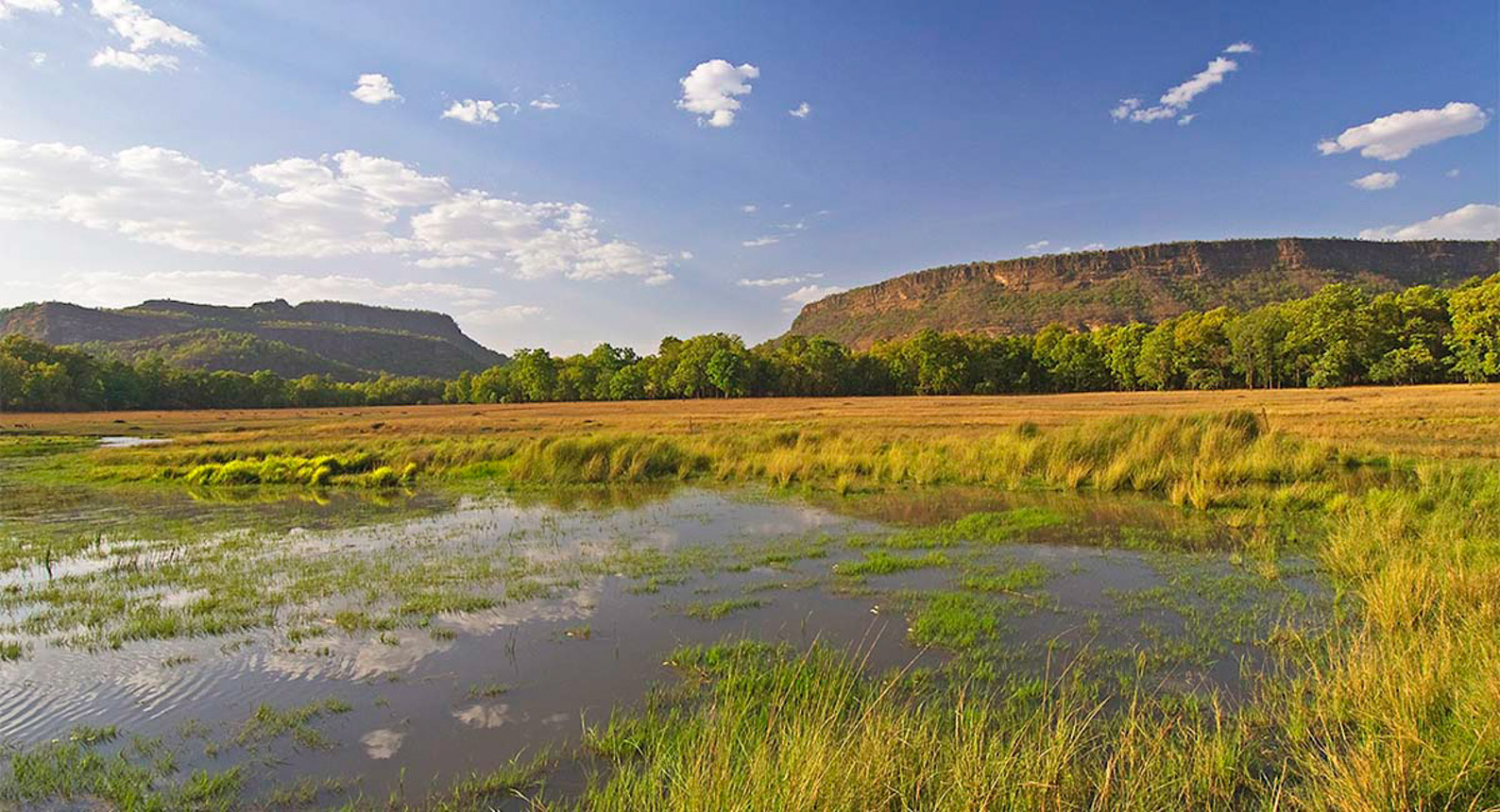 Driving across the state border to Maharashtra, our next stop is Tadoba, Maharashtra's oldest and finest Tiger Reserve. We explore the park in open 4 wheel-drive safari vehicles accompanied by local guides. The park has emerged as one of the finest habitats to see the Tiger in recent years and is also a great site for the Sloth Bear and Indian Wild Dog. Leopards are the second largest predator here, while others include the Jungle Cat, Golden Jackal, Striped Hyena and the highly nocturnal Honey Badger. The rich prey base includes Spotted Deer, Sambar, Wild Boar, Nilgai, Munjtac, Chousingha – four horned antelope and Gaur. The birdlife is equally rich; with Mottled Wood Owl, Indian Scimitar Babbler, Grey Jungle Fowl, Painted Sandgrouse and Red Spurfowl among the notable species.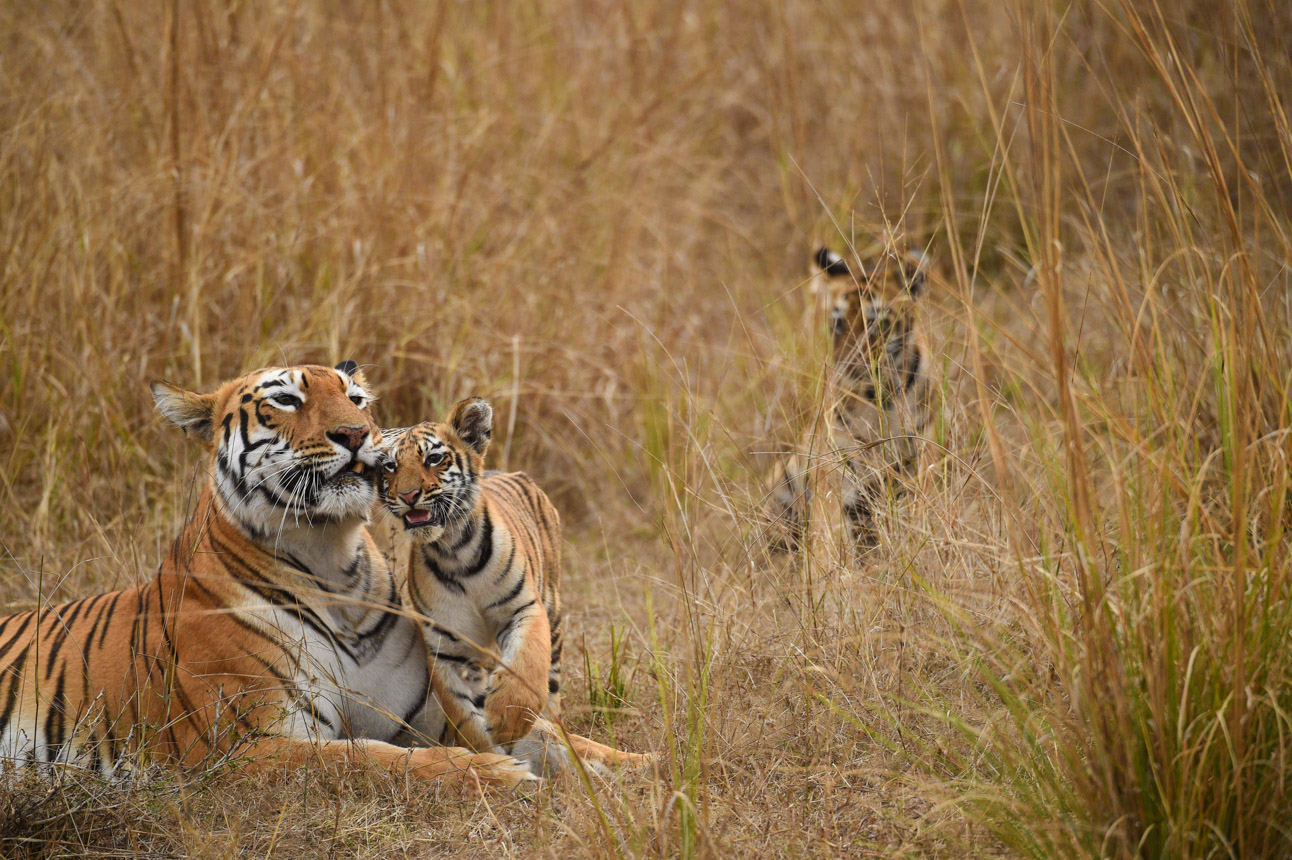 While you are on the lookout for the tiger, you might want to get some birds on your checklist. Notable species include Mottled Wood Owl, Grey-headed Fish Eagle, Lesser Adjutant Stork, Painted Spurfowl, Jungle Bush Quail, Brown Fish Owl, Orange-headed Thrush, Greater Racket-tailed Drongo, Malabar Pied Hornbill, Indian Scops Owl, Crested tree Swift, Sirkeer Malkoha, Scarlet Minivet, White-rumped Shama, Indian Nightjar and Indian Thick-knee.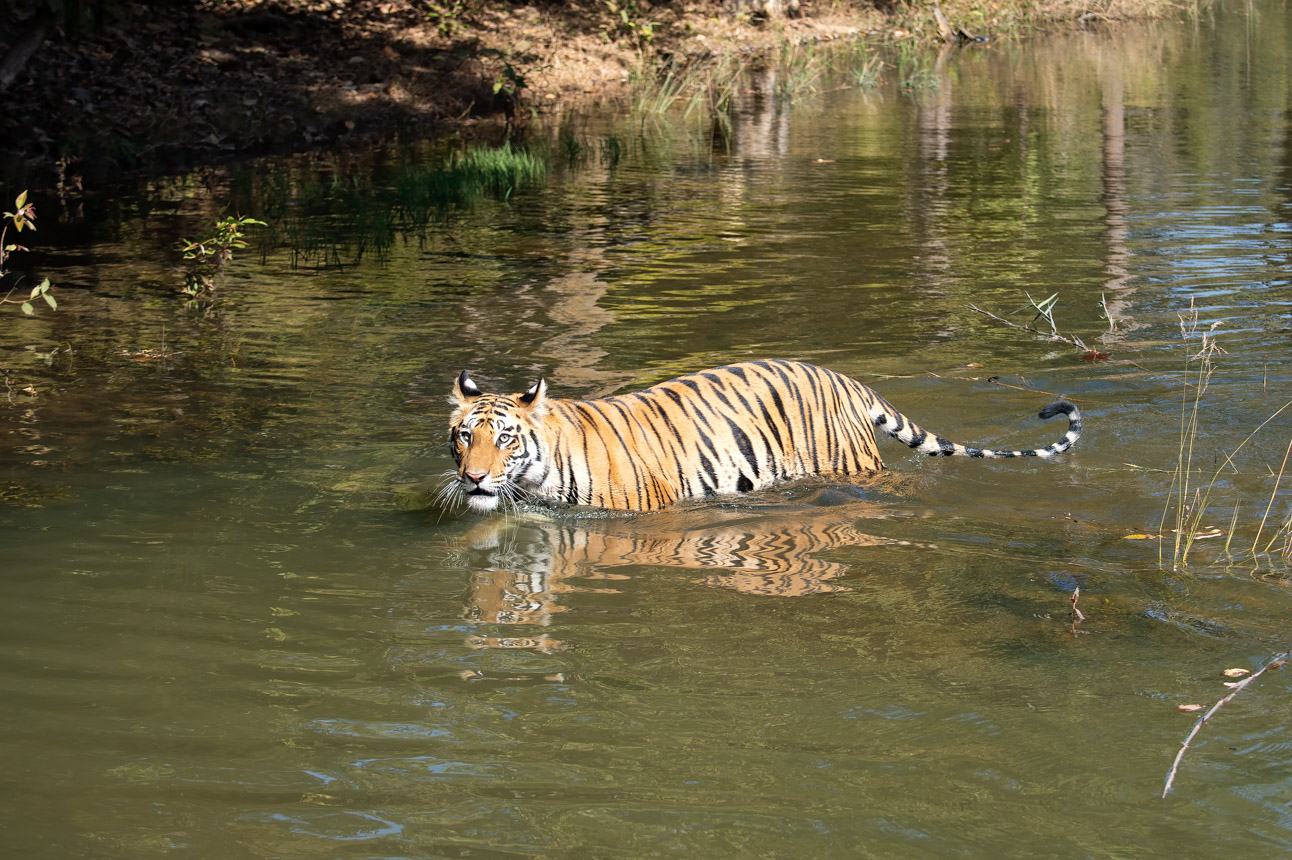 This safari can be combined with Corbett, Ranthambhore, Kaziranga or other parks. Write into us for a detailed itinerary and quote or to customize this tour @ wwi@wildworldindia.com