Our Story
In 2006, Wild World India was set up with the dogged belief that we could create a specialist, localized travel company focusing on the wildlife and natural history of India, as there very few or none that existed then. Over a decade later, not much has changed in the landscape. But, today, thanks to our wildlife centric obsession, we, at WWI, have come to be known and trusted for meticulously planning journeys into the wild and offering experiences of a lifetime to wildlife enthusiasts coming from all over the world.
We have travelled to every location we include in our itineraries and have personally lived the experiences we share with you. We cherish the wilderness and approach the design of our tours and expeditions from that perspective.
Not surprisingly, a large majority of our clients are repeat customers or references, preferring a more authentic and personalized style of travel focusing on their interests. Some have even been with us on more than 15 trips. And we are still counting.
Over the years, some of the young trackers and guides, who started their careers and earned their stripes with WWI, have gone on to become the most sought after in their respective fields. Some have been top Snow Leopard spotters for BBC Planet Earth film crew, others assist the finest birding tour companies in Asia while a few are preferred guides for the most talented ambassadors of nature photography.
Just like our clients and the wildlife we track, we are a curious bunch, too. And it was only natural that for us to start venturing into the exquisite natural habitats in other lands. The select tours and expeditions we offer outside of India, come from the same passion and philosophy to maximize your wildlife viewing opportunities in a responsible manner. All of these trips are offered through our partners, kindred spirits who travel with us to India and we travel with them in their parts of the world.
Simply put, with this enormous wealth of experience and service standards, there couldn't be a better way for you to experience the natural world.
Profiles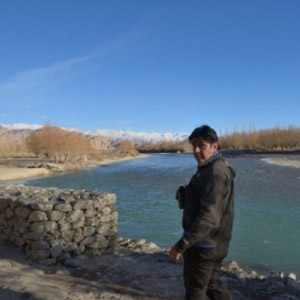 Vikram Singh – Chief Explorer
Vikram founded WWI with a vision to bring together a network of nature specialists to help promote Indian wildlife through sustainable eco-tourism practices. An engineer and an MBA by training, he gave up a short-lived, lustreless career in the corporate world to pursue his interest in the natural world and travel. Having travelled extensively through the country, he has personally researched all the trips that WWI promotes and continues to develop potential wildlife destinations. Based in New Delhi he spearheads Development and Planning at WWI, when not out leading tours. In 2016 on a trip to Svalbard, he developed a late interest in photography and now carries a camera along on his travels besides open eyes and binoculars. Some of his favourite haunts are the Himalayas and the Arctic. He may be contacted at vikram@wildworldindia.com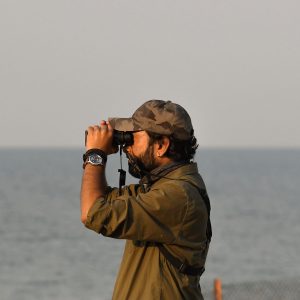 Abhishek Sharma – Manager Operations
Abhishek hails from Rishikesh, a city located in the foothills of the Himalayas in Northern India. He spent a major part of his childhood in Rishikesh enjoying adventure sports and exploring the Raja Ji Tiger Reserve, in the vicinity of Rishikesh. Over 10 years working as a wildlife expert, Abhishek has extensively travelled to various national parks of India, which taught him many invaluable lessons about tourism and hospitality industry and this knowledge along with his business acumen and dynamism has shaped WWI into the thriving company.
He is a keen birder and has a passion for wildlife photography too. His sense of humour and relaxed demeanour ensure that he is a hit with all the people he meets, creating a long-lasting clientele.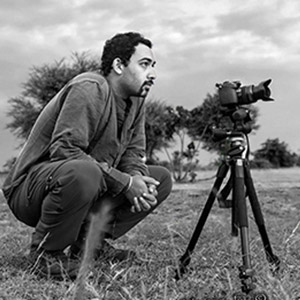 Nikhil Virdi – Film Maker
Inspired by wildlife and nature from a young age, all Nikhil wants is an excuse to go into the wild.
His passion for the natural world had led him on a path to become a wildlife storyteller. Traveling across India working on projects for broadcasters gave him a better understanding of India's Natural Heritage. His short documentary has won many awards but what matters most is how the local community's understanding has improved after seeing the film ."Kalia the Lost Gibbon"
Now Nikhil is leading our tours and sharing stories from the field.